Goed Engels spreken in de klas
Gebruik deze 100 meest gebruikte zinnen in de klas bij de voorbereiding van uw les en oefen de uitspraak met behulp van de audio's.
Onderwerpen: Entering the classroom, how are you?, introductions, time to begin, waiting to start, put your things away, register, late, simple instructions, beginning a lesson, classroom management, responding to questions, ending a lesson, leaving the classroom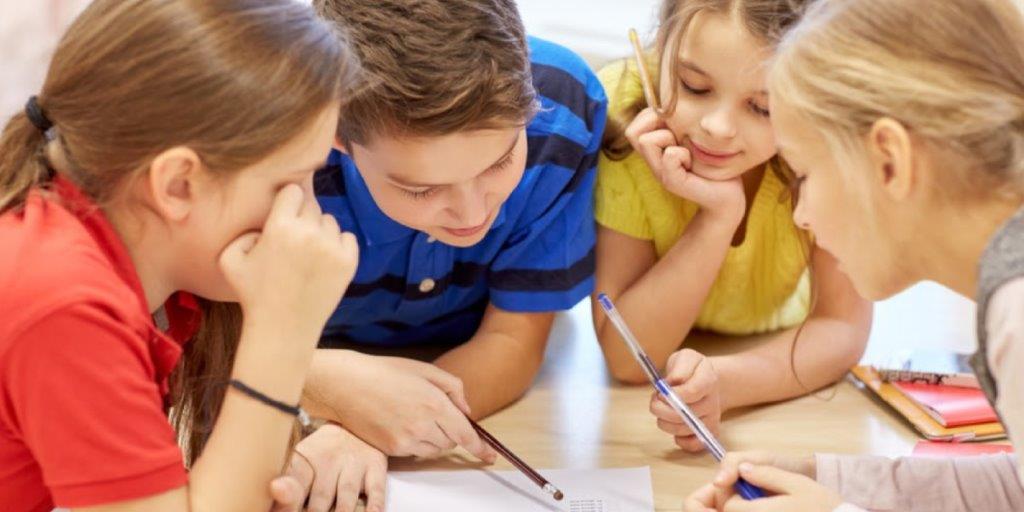 Are you feeling better today?
I am your new English teacher.
I'll be teaching you English this year.
We have two lessons every week.
Let's begin the lesson now.
I'm waiting for you to be quiet.
We won't start until everyone is quiet.
Clear your tables, please.
Does anyone know what is wrong with Tom today?
Why were you absent last Friday Tom?
We started ten minutes ago. What have you been doing?
Don't let it happen again!
Stand next to your desks!
Hold up your books/pencils.
Come to the front of the class.
Could you sit down please?
You have ten minutes to do this
Make a circle with your desks.
Make a line of desks facing each other.
Work together with your friend.
Can you say that in English?
Sorry, I didn't hear you.
Put you things away please.
Don't forget to bring your…. tomorrow.
See you again next Wednesday.