The sooner you start learning a language, the better.
We make learning English fun with fun picture books and an exciting storyline!
Thank you for discovering our Kids course!
Even if you already use Kids or if you want to get to know our course even better, you will find useful information and tips here.
Didactic concept
The Basics of Kids
Immersion in the English language
Lots of repetition of words and chunks
Multiple themes linked to a story
Learning words through play
Picture books
Five picture books
per year.
Manuals
With Dutch and English instruction.
Flashcards
20  flashcards per picture book.
Digiboard
Multiple materials such as: songs, games and the picture book with audio support.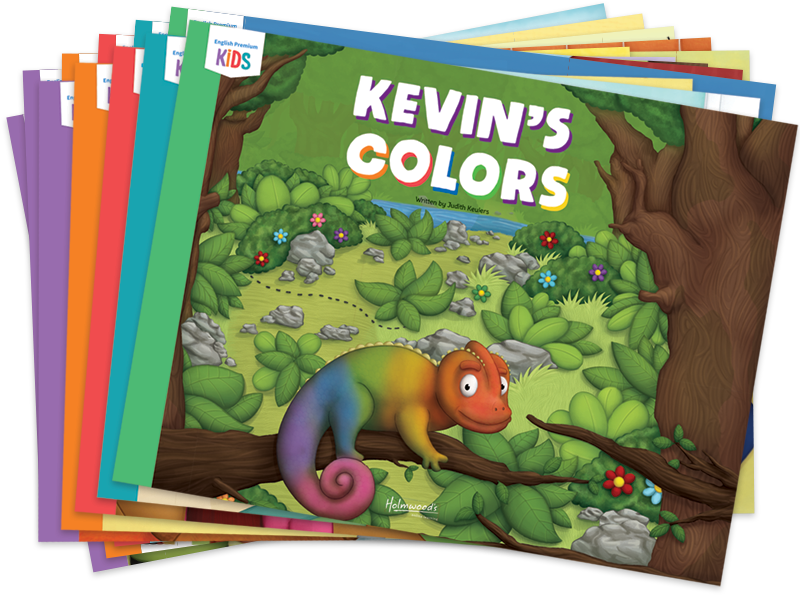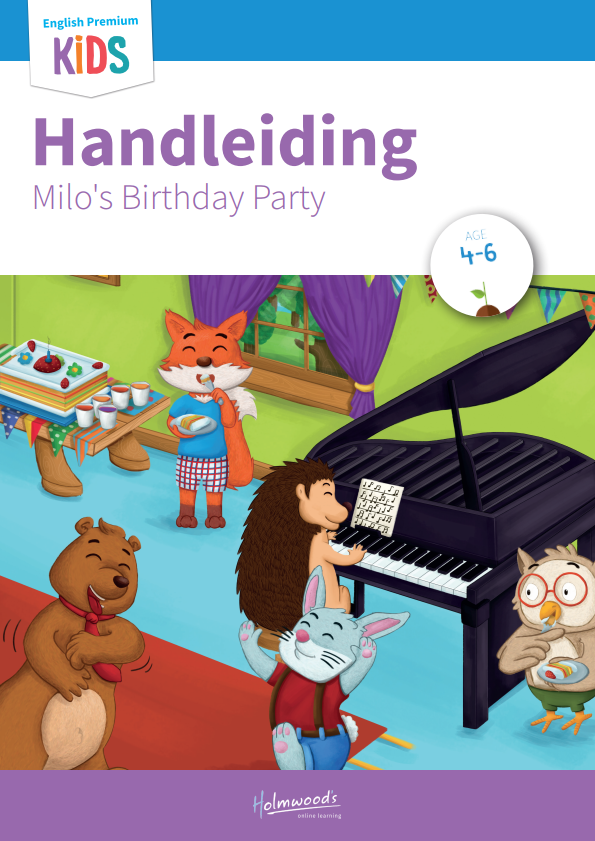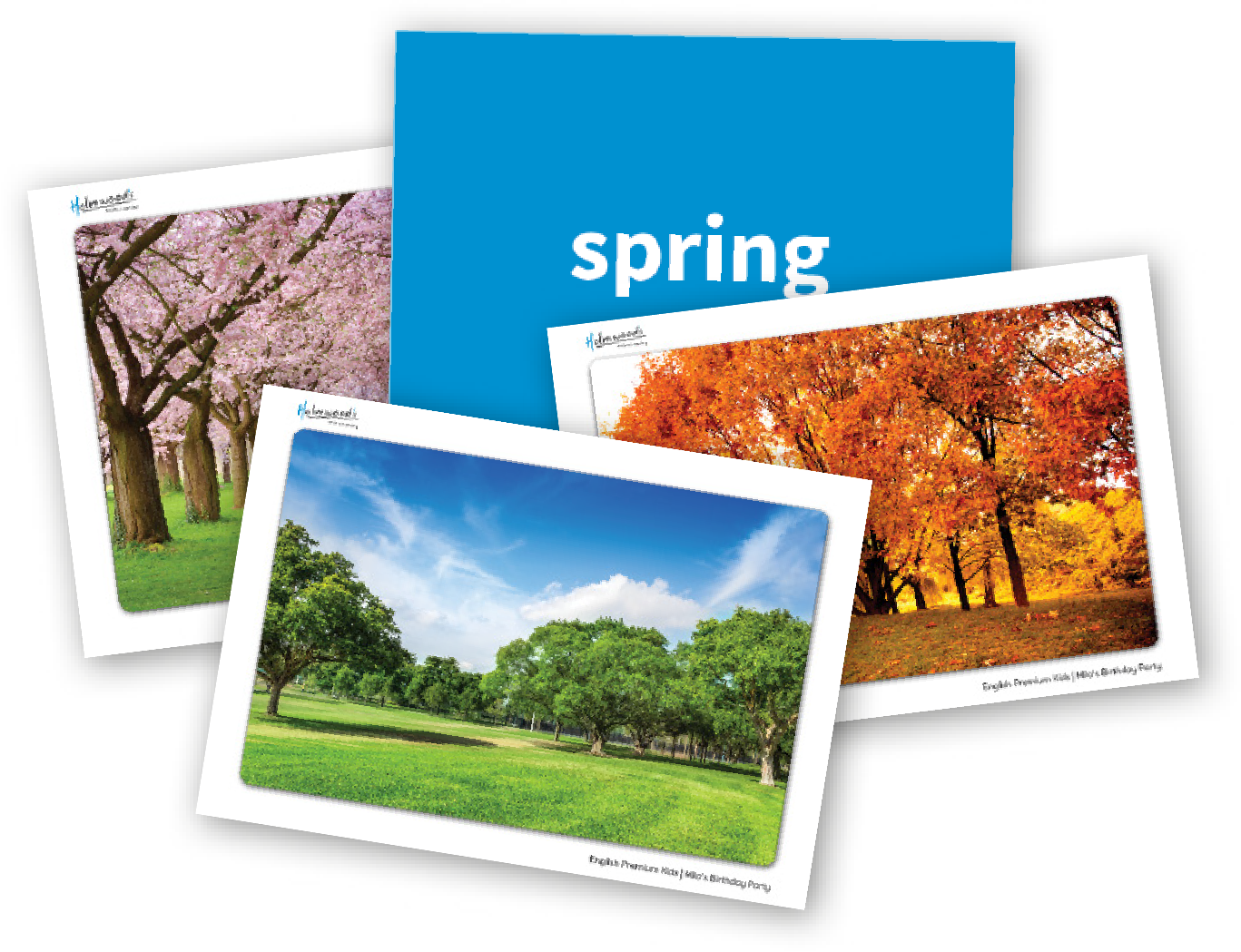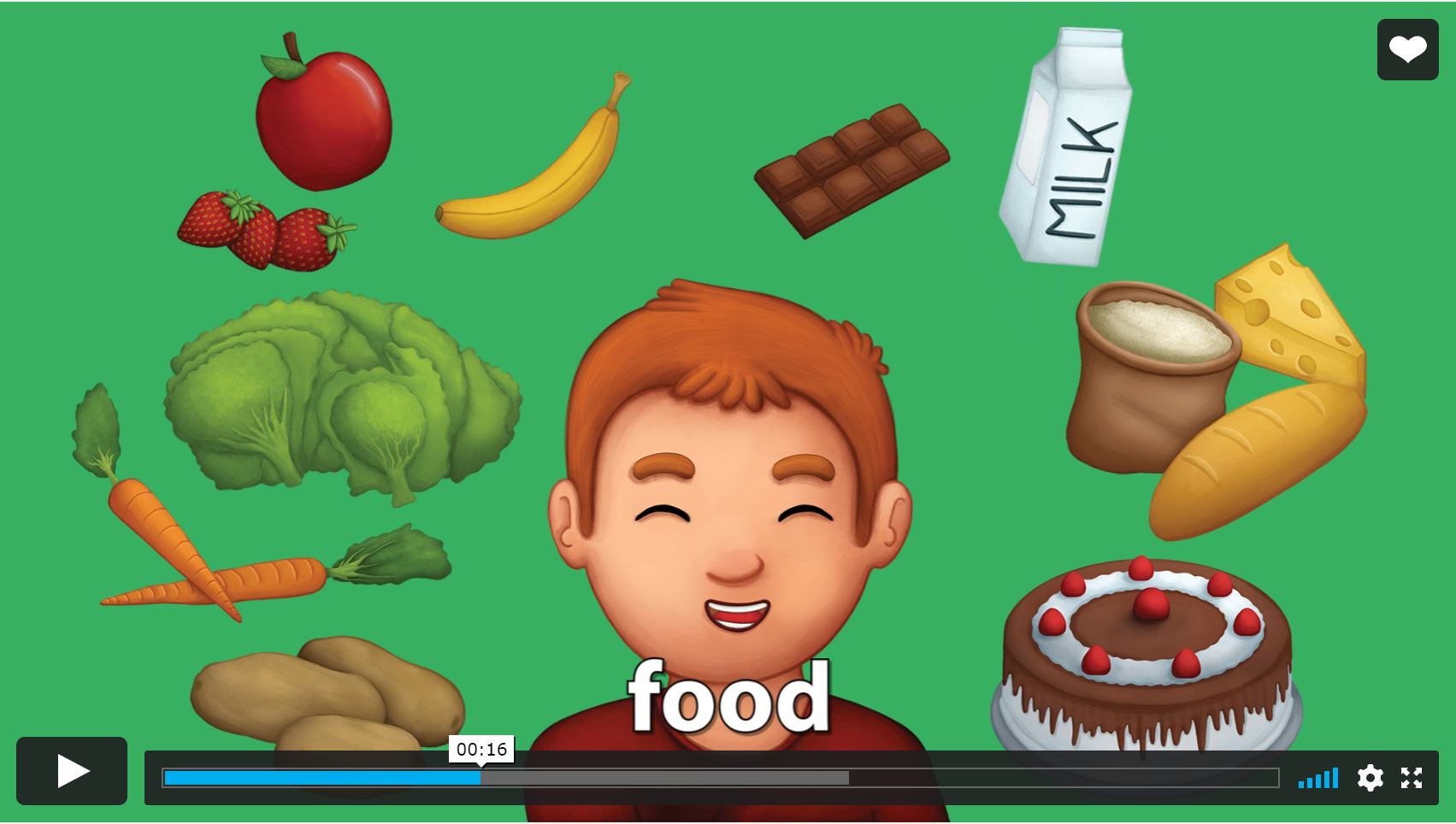 Picture book
Speak the English sentences calmly and clarify some words by pointing to them on the drawing as you speak. Give students time to look at the pages carefully.
After an English lesson, the picture book does not need to be put away. Give the picture book a permanent place in the classroom where students can pick it up to read the story themselves.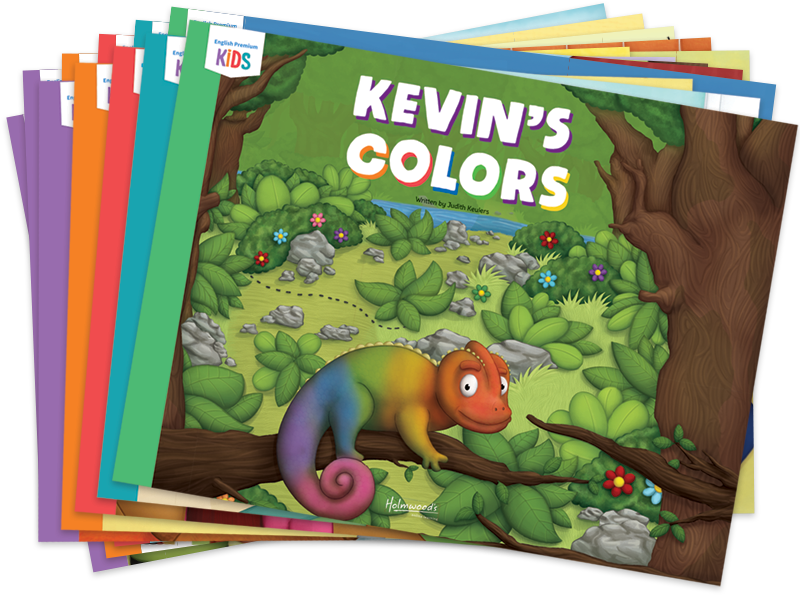 Manual
The manual contains a few elements, like:
an overview of the story with possible follow-up questions;
the lyrics and sheet music of the theme song,
and clearly the instructions per week.
The described class lesson per week will take approximately 30 minutes. We recommend that the exercises offered in class are also repeated at other times during the week so that the (new) words remain 'top of mind'. In addition, the 30 minutes can also be split up and spread over several days.  
The main thing when describing the exercises is to speak calmly and clarify what you say by demonstrating it while speaking (Total Physical Response). Repeat this way of explaining again if you think the students have not yet understood.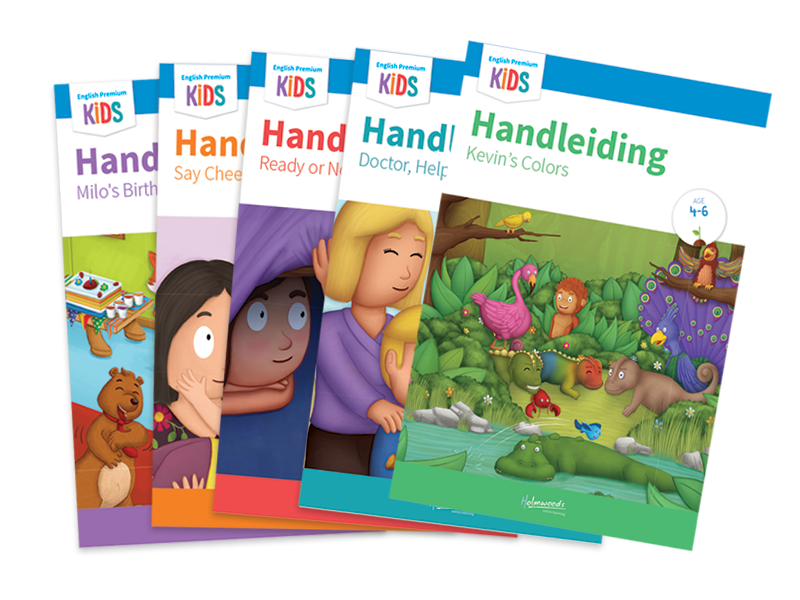 Differentiation and speaking skills
There will be major differences in the command of the English language between the students. Perhaps some students can already speak a nice word, while others can name only a few words. Differentiation options are described for most assignments. Continue to speak in English at all times during class. When a student answers a question in Dutch, respond in English. In addition, it would be nice if clear answers, such as the words from the flashcards, were repeated together. In this way, you try to offer opportunities to students who find it scary to speak in English to overcome their fear of speaking. A second advantage is that such short moments when they are allowed to speak briefly increase involvement. An example:
Teacher: Lisa, what is this?
Lisa: hond… uh, dog.
Teacher: That's correct, it's a dog! Well done Lisa. Together, what is this?
Class: A dog.
Flashcards
For each picture book, two or more themes are covererd with a total of 20 new words/flashcards. These can be placed in the classroom with the picture book, so that students can test themselves or look up words.
The flashcards can also be downloaded for various activities described in the manual.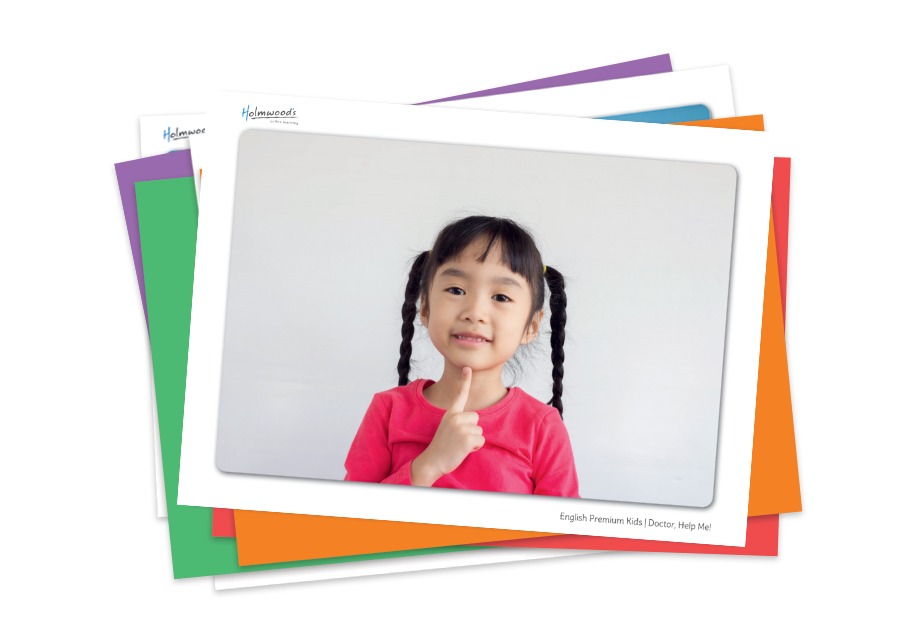 Digiboard
In the next vlog we explain step by step how to get to the teaching material:
(The video is in Dutch. Use the subtitle function in Youtube for automatic translation to English)